Trailer Number Plates
Picture this: you're cruising down the M1, your trailer in tow, heads turning as you pass by. It's not just what's on the trailer, but the trailer itself that catches the eye, thanks to its sleek, custom trailer number plate.
In a world where personalisation is king, premium trailer number plates can say a lot about you and your style. As car enthusiasts, we know that even the smallest details can make the biggest statement. So, let's dive into how you can make your trailer the talk of the town (or the highway!).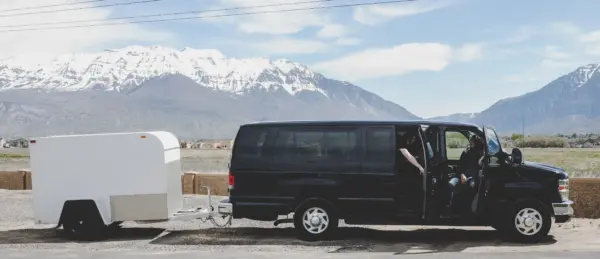 What Are Premium Trailer Number Plates?
Defining Premium in a Plate
In the UK, premium trailer number plates are often synonymous with private or personalised registrations. These are not your run-of-the-mill registrations; they're chosen for their rarity, personal significance, or aesthetic appeal.
Standard vs. Premium: A World of Difference
Unlike standard plates, premium trailer number plates can be customised to your liking within the DVLA's regulations. For trailers, they add an element of prestige and can reflect personal branding or creative expression.
We have produced an article on how we manufacture our premium printed number plates and this is how we produce all of our number plates.
The Legal Framework for Trailer Number Plates in the UK
Navigating DVLA Regulations
Every car and motorcycle enthusiast knows the importance of keeping your ride legal. For trailers, the same rules apply when it comes to number plates. You need to ensure your trailer number plate meets the DVLA's strict size, font, and colour (typically yellow for a rear number plate) regulations to avoid any run-ins with the law.
It can be a bit overwhelming understanding legislation which is why we have done the hard work for you! JDM Plates can produce road legal number plates in a range of different styles and sizes to suit your trailer needs whether this is 4D number plates or even our popular hex number plate alternative!
Compliance is Key
Remember, while personalising, the trailer number plate must remain legible and not be altered in a way that makes it difficult to read. Any modifications that don't comply with the law can result in hefty fines which is why when designing your premium trailer number plate, it may be beneficial to use our interactive number plate builder page.
Not only will this give all the legal number plate sizes, but show an example of how it will physically look too!
Purchasing Your Premium Trailer Number Plate
Designing trailer number plates from JDM Plates is as easy as 1, 2, 3… err and 4!
Via our number plate builder, enter your registration number (including the space)
Select the size of the number plate you want. Typically, standard size trailer number plates are 520×111 although we do have square number plates available too.
Select our premium acrylic material.
Choose your desired text style, whether you prefer a sleek 3D gel or a premium 4D acrylic number plate – the choice is yours!
Done. It is as simple as that. Once your design has been made, they are available to purchase via our checkout pages.
Securing Your Personal Signature
Alternatively, if its a private registration that is desired, then the journey to finding the perfect trailer number plate can lead you to various places: from DVLA auctions to specialised dealers who can offer you a plate that's not just a registration, but a statement. This is why JDM Plates also offer private number plates.
We can manage the whole process for you – if you want us to – at a reasonable cost. Personalised registrations can even be an investment or purely subliminal advertisement!
Before and After: A Transformation Story
I once met a chap at a rally who had turned his ordinary-looking trailer into a showpiece with a host of modifications. However, some premium number plate that reflected the name of his vintage car restoration business made a massive difference! It was not just a trailer, but a moving advertisement that turned heads and sparked conversations.
The Personal Touch
Your trailer, whether it's for a classic car, a pair of jet skis, or a food truck, can bear a trailer number plate that's as unique as your fingerprint; once a personalised registration is purchased and transferred to a vehicle, that will be the only one on the road!
Many motorists who have private number plates therefore decide to purchase a premium number plate for their trailers to compliment not only their trailer, but there registration too!
Caravan Number Plates
Caravans could also fall into the category of trailer as they are essentially trailing vehicle which is pulling it! Lots of people are passionate about there caravan and would therefore want the best accessories for it too! With over 25,000 caravans within the UK as of January 2023, why not rock up to the caravan camping site in style with some new premium caravan number plates and stand out from the crowd!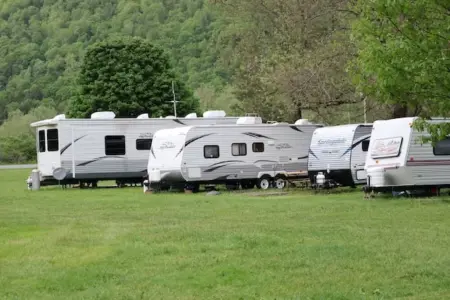 Installation Tips and Best Practices of Trailer Number Plates
Getting It Right the First Time
Installing your new trailer number plate with care will ensure it looks great and stays secure. At JDM Plates, we always say, measure twice, drill once!
It is always best to drill number plates with a masonry drill bit due to the head of the masonry bit being blunt which therefore reduces the likelihood of cracking the number plate.
It is also preferred to drill it from the rear through to the front to eliminate the reflective vinyl from being pushed away from the acrylic plate therefore causing no air bubbles!
Keep It Shiny and Secure
Regular cleaning and the use of anti-theft screws can go a long way in maintaining the appearance and security of your premium trailer number plate. Our 6mm thick number plate pads are also a popular choice and help make fitting easy. With a very high adhesive liner it is hard to go wrong!
Conclusion
Transforming your trailer with a premium trailer number plate is more than just an upgrade – it's an expression of your personality and an enhancement of your road presence. It's about making a statement that is both legally compliant and stylistically unmatched.
Are you ready to elevate your trailer's status with a premium trailer number plate? Visit our number plate shop to find the perfect match for your road companion, and join the exclusive club of trailer owners who drive with pride. Share your story, inspire others, and be part of the community that celebrates every aspect of the trailer experience.
Whether you're a food truck owner who wants to stand out in the festival crowd or a vintage car enthusiast showcasing your beauties in a trailer, premium trailer number plates are your ticket to recognition and respect on the roads of the UK. So, why settle for ordinary when you can make your trailer extraordinary?